Stickers, stickers everywhere!
A picture is worth a thousand words. You can put those pictures on stickers. You can also put words on stickers. Either way, put those stickers to work.
Let us take you on a small tour of our shop. The following photos are only a few examples of the way we use stickers. With some imagination, you can also make your stickers work for you.
Job Board:
When you have an office full of people, work, and 3 different businesses, there's bound to be some confusion.
Lessen that confusion with a job board!
This job board is on the main wall of our shop. It is dry erase vinyl, so we can use/reuse and keep organized at all times. (The board is also magnetic!)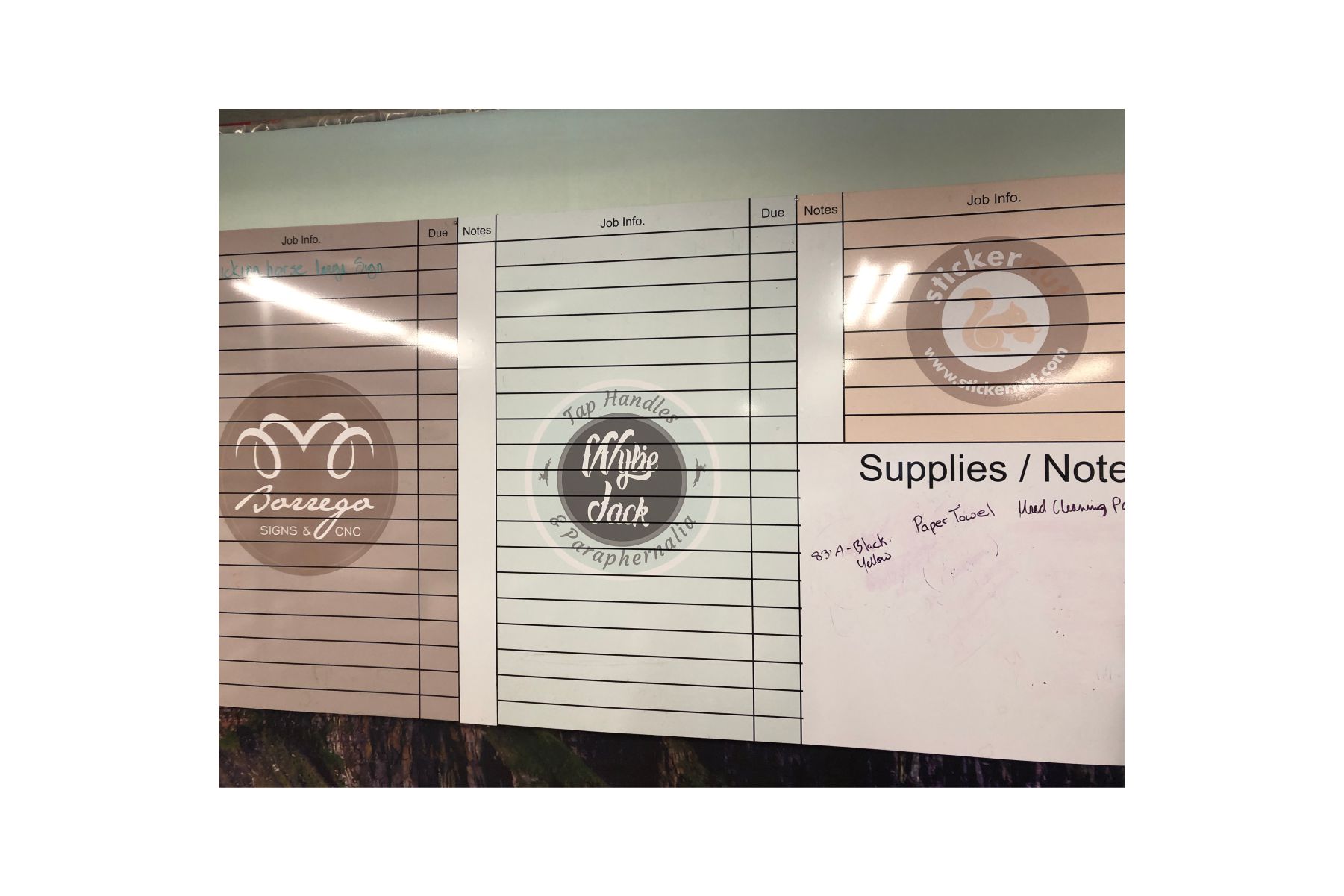 Wall Decor:
Wall stickers can be used to make a boring wall beautiful. When you're tired of it or no longer want it, it's easily removable. No painting required!
Not only can you place beautiful scenes, you can personalize and advertise with your logo.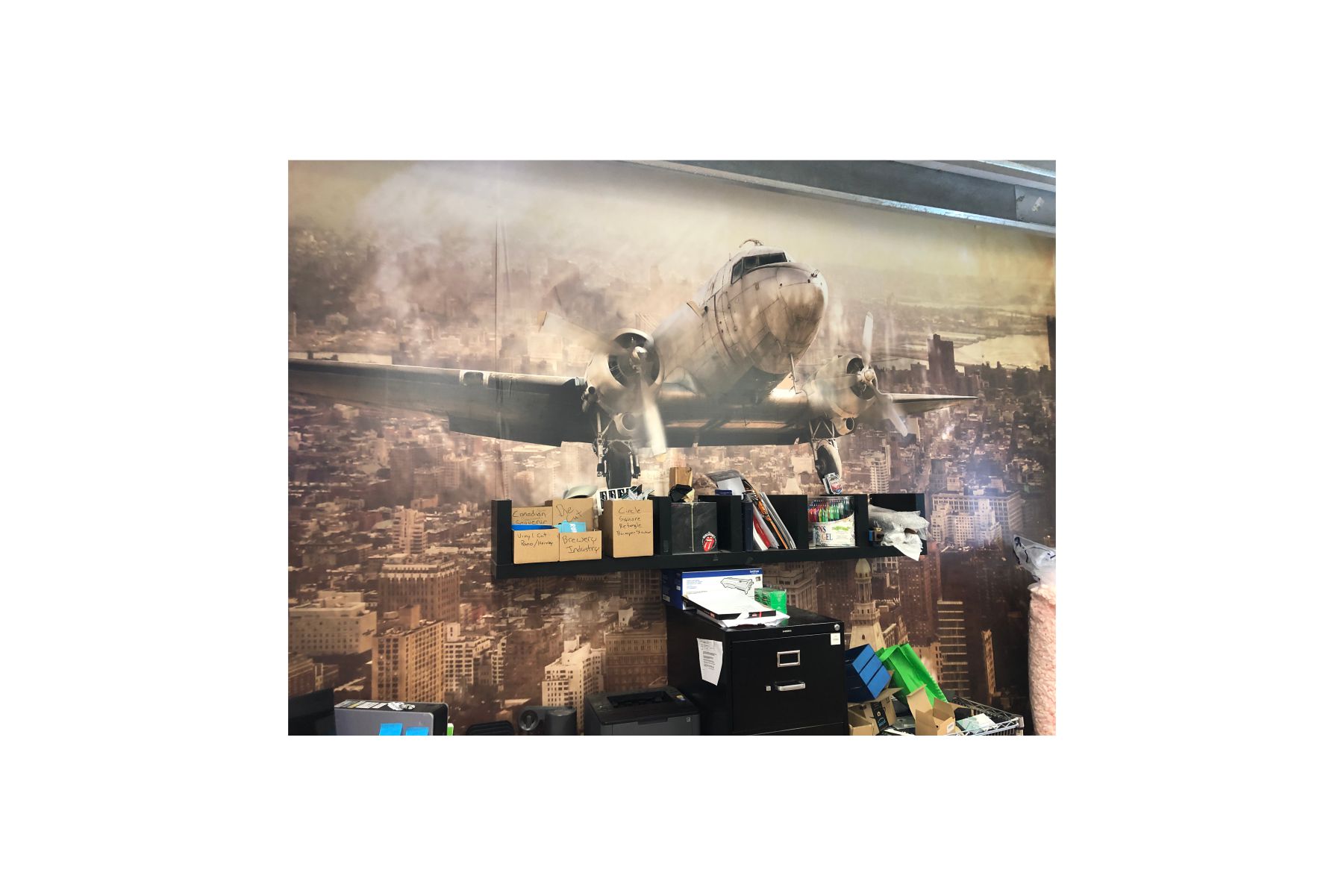 Safety:
There are certain safety standards that are required by law in certain areas. Where we live, Worksafe BC has guidelines that need to be followed for employee, customer and general public safety. Use stickers to help follow those guidelines.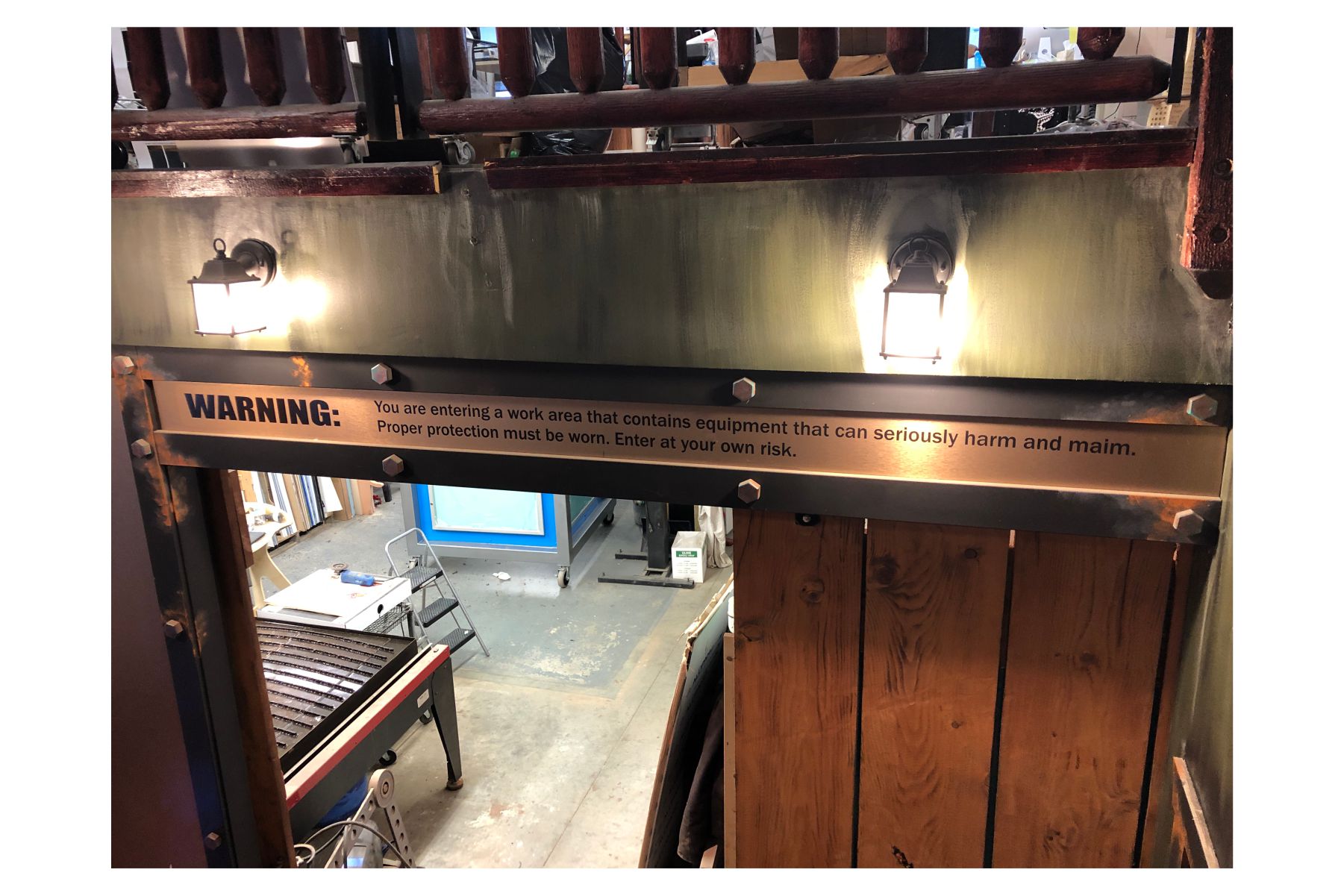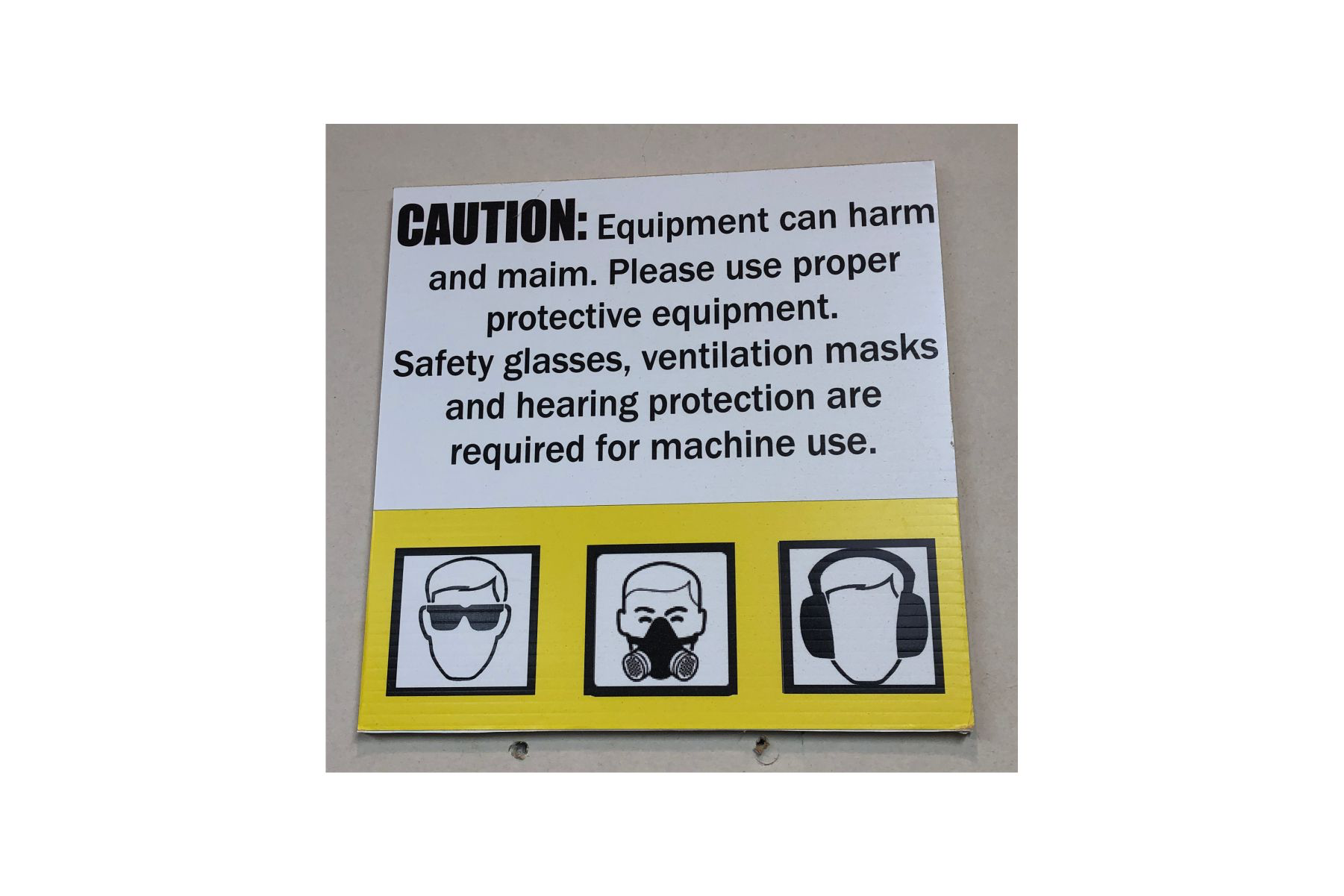 Labels:
The organizer's dream is labels! And personalized labels makes it even better. Whether they are going on an envelope, on a tote, on a shelf, on a basket (you get the idea) vinyl stickers will stick and last.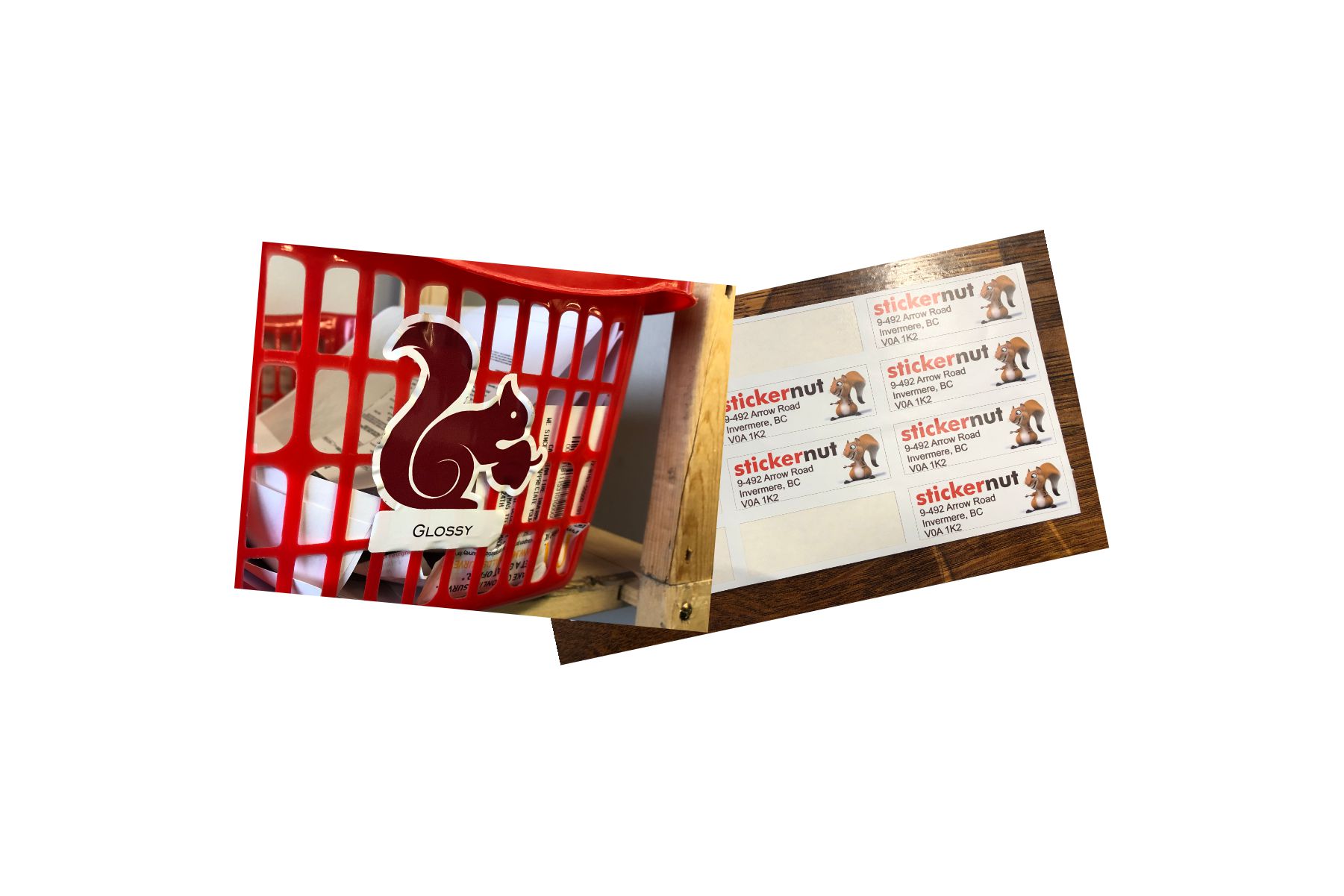 Customer Appreciation:
We keep a sample of every sticker that we make and place it on either our wall or filing cabinet. Not only does it provide us with a future reference, but it showcases the awesome work from each one of our customers.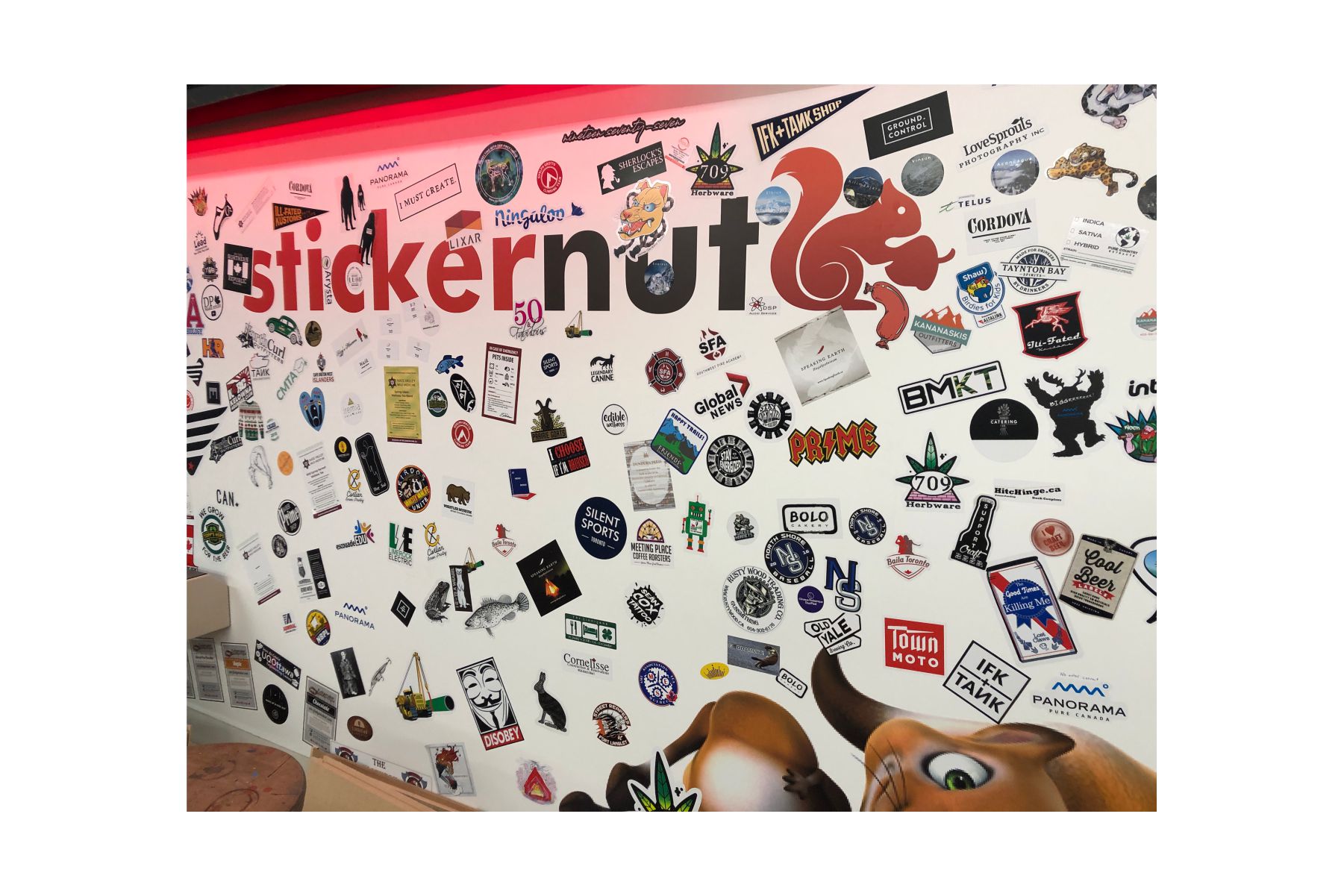 Interesting art:
Stickers are the basis of all digital print signs and artwork. It only makes sense that stickers can be used in artistic ways that are discovered by anyone who can think of a concept! The sticker in this photo is a clear sticker used on a wood sign to add a subtle artistic touch.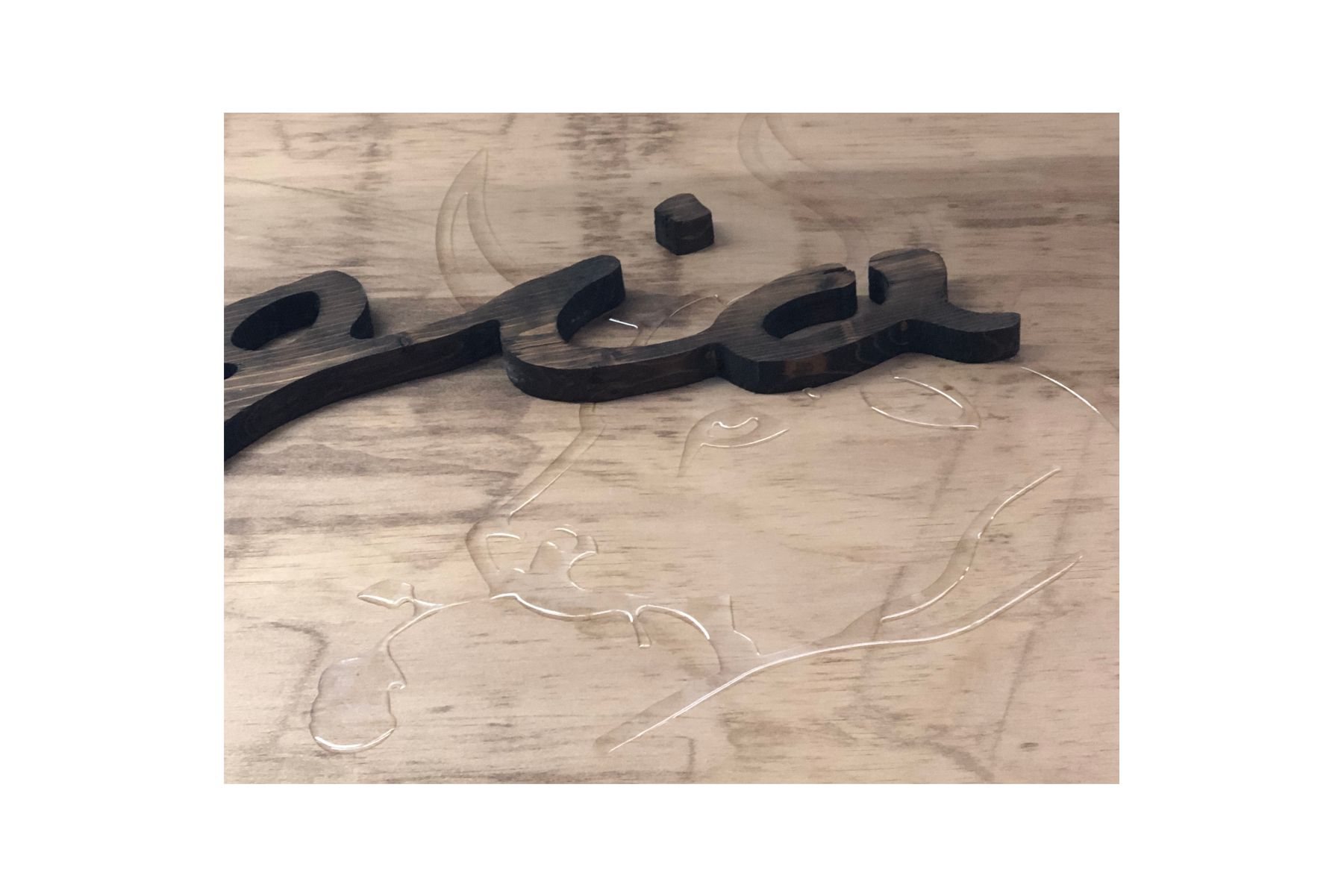 Chalk board:
We also make tap handles (www.wyliejack.com) so we get many requests for chalk board vinyl. It's easy, and it works. It can be custom cut, but we are unable to print on it.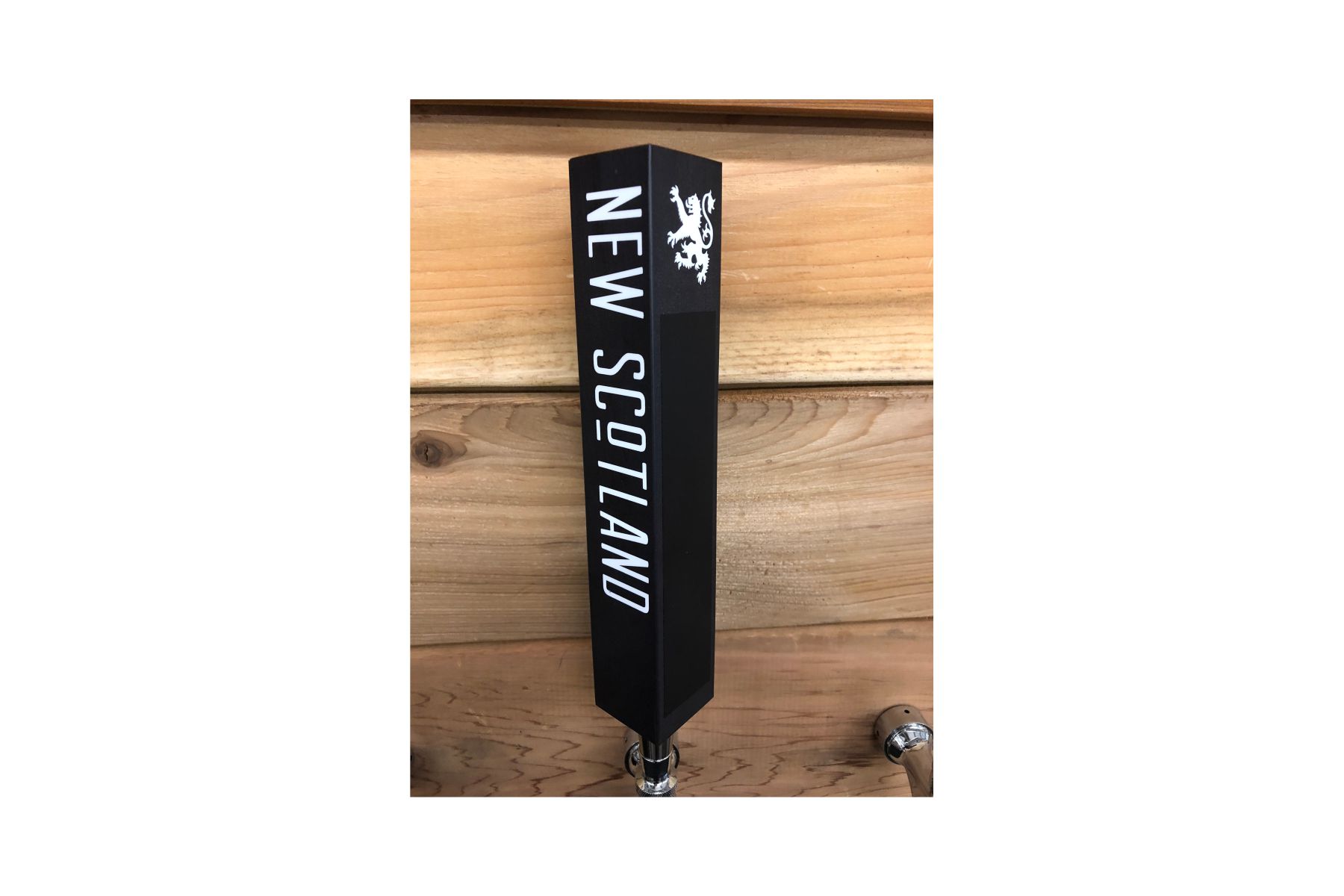 Dry Erase:
We also make flight trays (there isn't much that we don't make!) Anyone who drinks craft beer knows that a flight tray requires label changes quickly and easily to show what is in that tray. Dry erase vinyl does that. This vinyl allows customization to the tray, but also allows writing with dry erase on the tray. Double whammy!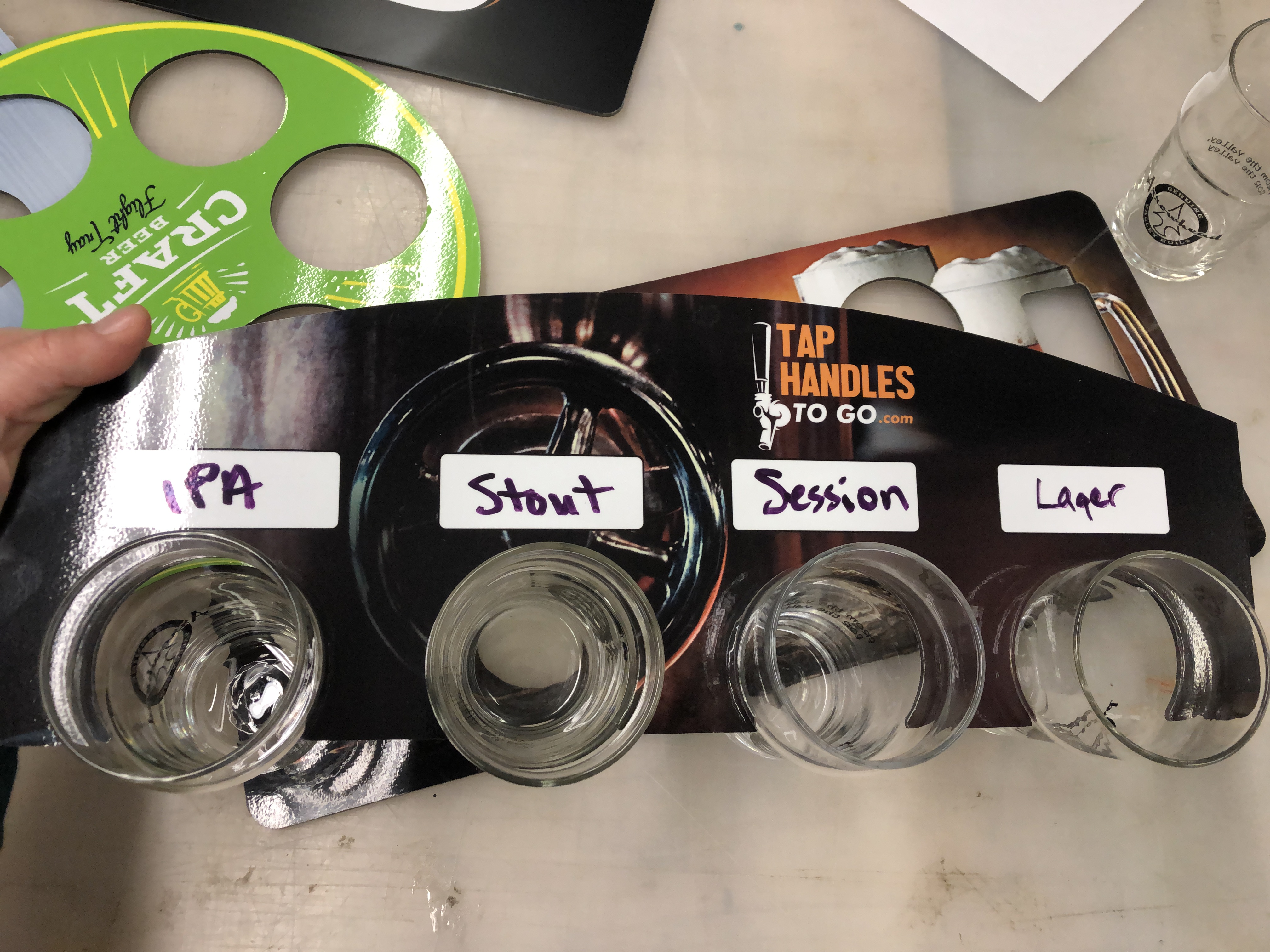 Outdoor Vinyl:
All of our vinyl is approved for use outdoors. It is also approved for use on vehicles. The picture below is outside our office doors. The windows are covered in a perforated window vinyl that is often used on vehicles as well as windows that require one to be able to look out, but the person outside cannot look in.
Our neighbours (Kicking Horse Coffee) also have one of our vinyl stickers on their window. They are celebrating being named the best place to work in Canada. Congratulations!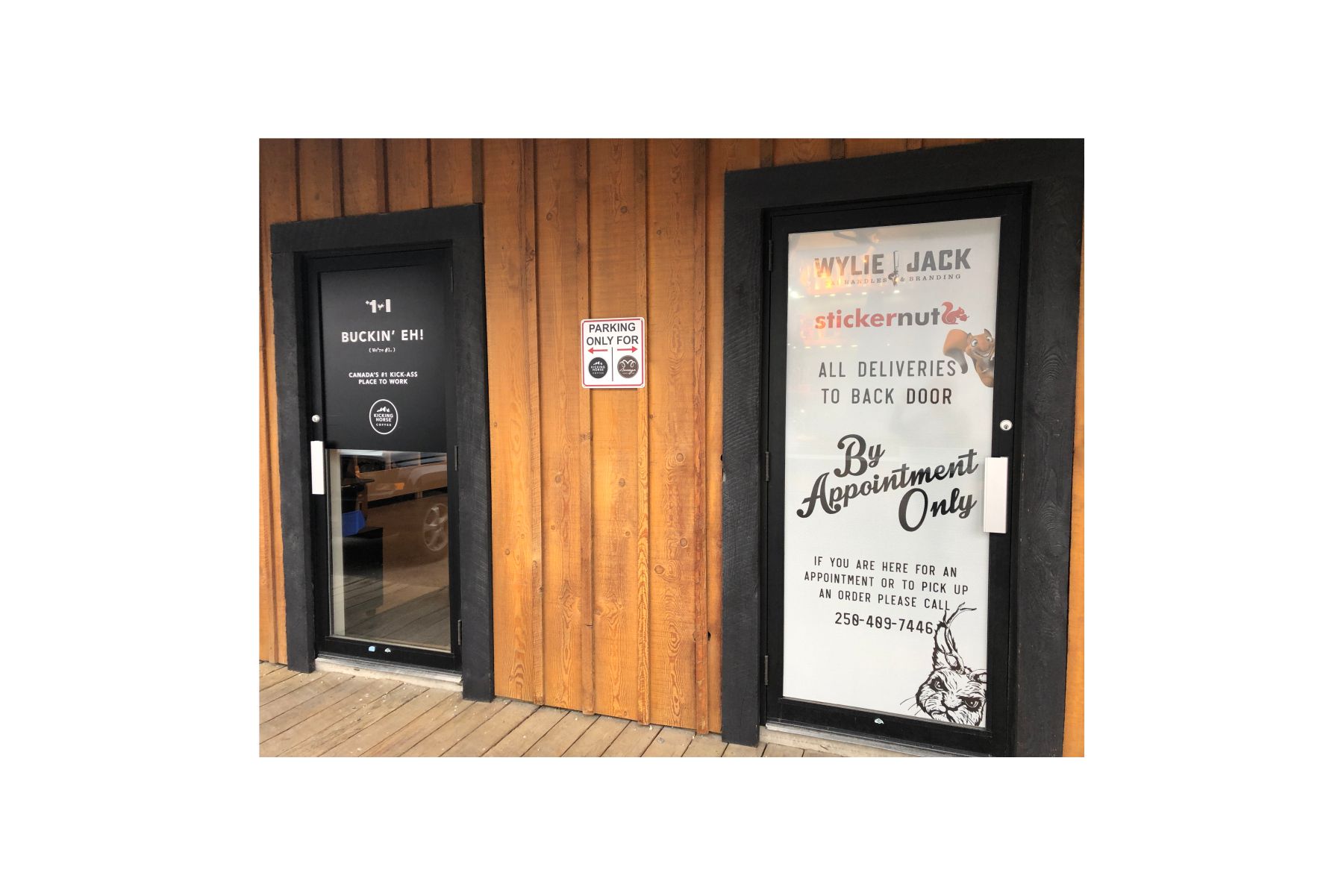 If you have questions about the many uses of stickers, don't be afraid to ask. We are masters at experimenting and innovating, so we would love to help you out with your sticker needs. We don't just sell stickers - we use them!